Turmoil In Turkish Financial Markets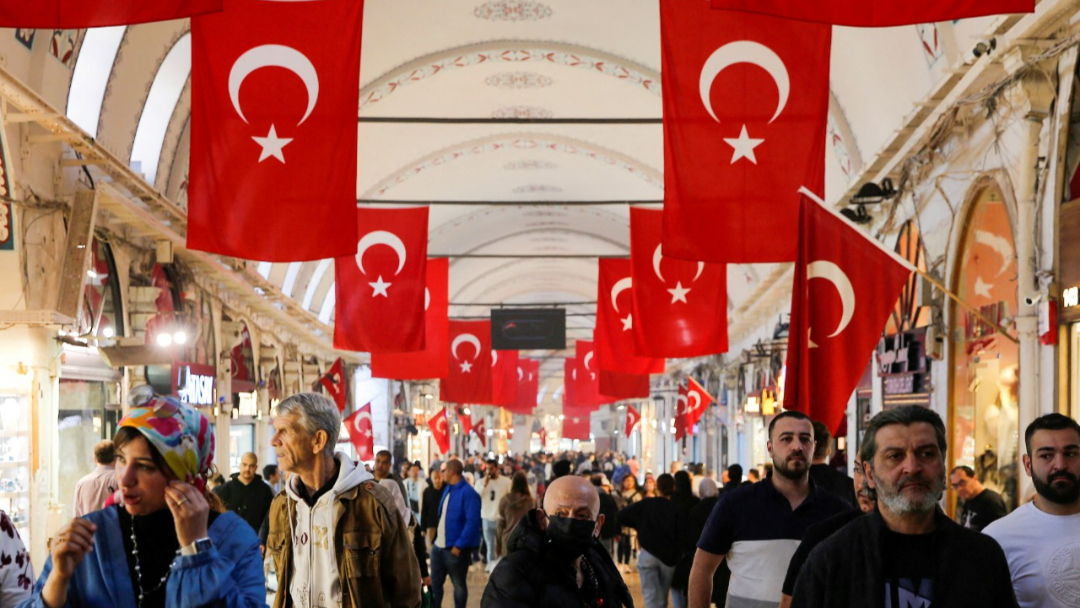 According to the preliminary vote count results released by Turkey's Anadolu News Agency on the 15th, the current President Erdogan won 49.35% of the votes. Kemal Klutchdaroglu, a candidate from the "National Alliance" camp composed of six opposition parties, won 45% of the vote. Independent candidate Ogan received 5.21% of the vote.

Prior to this, Erdogan's voice was very loud, so after the preliminary vote count results were announced, the market opened on Monday, Turkey's Istanbul index fell 6.38% and then triggered a circuit breaker, Turkish bank stocks fell sharply in early trading, and major bank stock indexes plummeted more than 8%, the biggest one-day drop since November 2022. The Turkish lira also fell sharply against the U.S. dollar, reaching 19.65 lira to the U.S. dollar at one point, setting a new low after the country's earthquake in March this year. Meanwhile, the cost of offshore funding in the Turkish lira surged more than 400% overnight.

Turkey's 5-year credit swap (CDS) soared to 606 basis points from 492 basis points at Friday's close, the highest since November 2022.

Pre-election polls show that Turkish voters are most concerned about economic conditions and post-earthquake recovery.
Erdogan's low interest rate policy has led to a sharp depreciation of the Turkish lira in recent years and has caused Turkey's domestic inflation to soar, bringing continuous economic challenges to Turkey.
Since 2018, Türkiye has been in a currency and debt crisis. The exchange rate of the lira has fallen sharply, from less than 5 lira to the dollar in 2018 all the way to below 19 lira to the dollar; inflation is serious, with the inflation rate as high as 84.39% in November last year; the unemployment rate in 2022 will be 10.4%.

In addition, on February 6 this year, two strong earthquakes hit southeastern Turkey, causing more than 50,000 deaths and extensive damage in Turkey and neighboring Syria, and affecting about 14 million people. The reconstruction work after the earthquake is expected to cost billions Dollar.

According to regulations, in the first round of voting, if no candidate obtains more than half of the votes, the top two candidates will participate in the second round. A second round of voting is scheduled for May 28.
The Turkish economy will continue to be fraught with uncertainty.
www.bozhou-int.com | Marine Light