Warehouse Fire in Bangladesh Port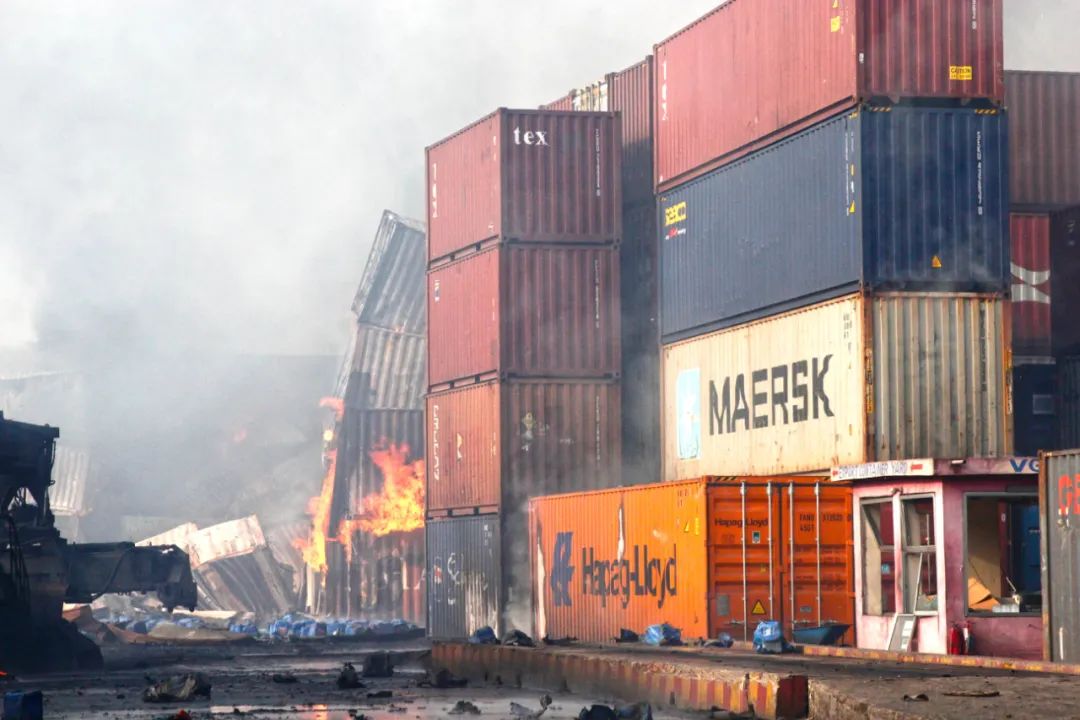 At around 9:30 p.m. local time on Saturday (June 4), a fire broke out in a container warehouse covering an area of ​​about 30 ares and containing 4,000 containers near Chittagong Port in southern Bangladesh, causing an explosion of containers containing chemicals.

It spread rapidly, killing at least 49 people and injuring more than 300 people. The fire was not under control until the morning of the 5th, but there were still sporadic fires.

The warehouse holds containers of clothing worth millions of dollars, ready to be exported to Western retailers. Between 1,000 and 1,300 full containers were burned or damaged as a result of the accident.

The accident happened at a private container warehouse in the Sitakunda upazila area, about 40 kilometers from the port of Chittagong, Bangladesh. On the evening of the 4th, a container stored in the warehouse caught fire.

After the accident, a rescue force composed of Bangladeshi army, police and 25 fire brigade rushed to the scene one after another to put out the rescue.

Chief Fire Chief Main Uddin said the warehouses were storing container cargo containing hydrogen peroxide, a chemical with a variety of industrial uses. "We still cannot control the fire due to the presence of this chemical."

He added that the army announced that 250 soldiers were being dispatched to assist in rescue operations, including stacking sandbags to prevent chemicals from spilling into the sea.

District Chief Medical Officer Elias Chowdhury said the death toll had climbed to 49, including at least nine firefighters.

More than 300 people were injured, including at least 40 firefighters and 10 police officers. About 20 people are in critical condition, with burns covering 60 to 90 percent of their bodies, and the death toll could climb as rescue operations have not yet been completed.

Fire officials said they suspected the fire may have come from a container containing hydrogen peroxide and quickly spread to other containers. According to witnesses, the huge explosion shook buildings several kilometers away.

"A cylinder flew about half a kilometer from the fire scene and landed in our little pond," said 60-year-old grocer Mohgammad Ali.

Chittagong District Chief Executive Mominur Rahman said that although the fire was basically under control, there were still several fires in the warehouse. Firefighters are trying to put out the sporadic blazes.
www.bozhou-int.com