The Trans-Pacific Route Caused Another Container Ship Drop Accident Due To Bad Weather
According to a notice issued by Maersk to customers on January 18, 2021, its vessel "Maersk Essen" suffered severe weather on January 16 and was on its way from Xiamen Port in China to Los Angeles Port in the United States. Damage accident. All crew members are currently safe.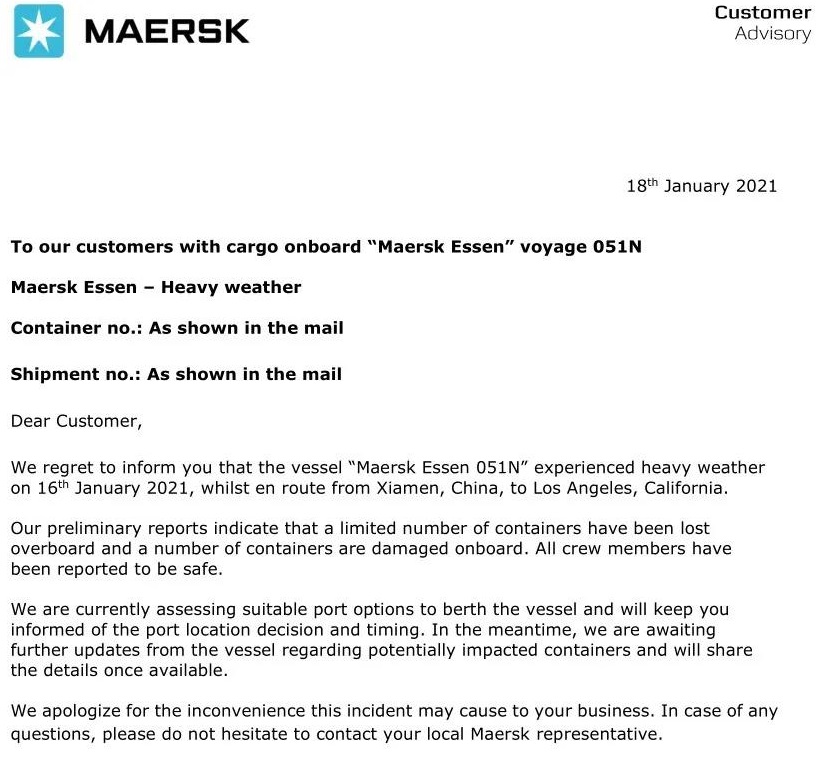 Maersk stated that the ship involved is choosing a suitable port to berth and is aware of further losses. However, it did not disclose the exact number and details of the lost and damaged containers.

According to a foreign media report on January 17, 2021, a large ship lost about 100 containers in the North Pacific on the evening of January 16, 2021. After the accident, the ship changed course.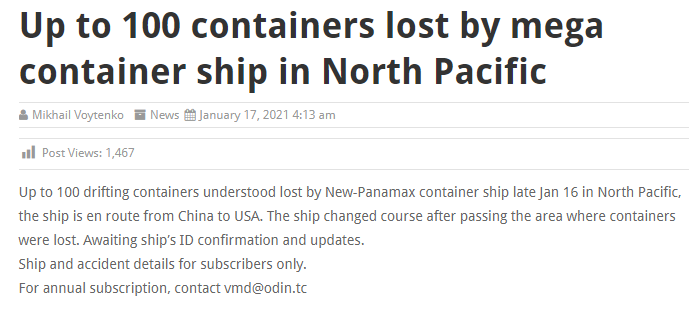 According to data, "Maersk Essen" has a capacity of 13,492 TEU, a length of 367 meters, a width of 49 meters, and a draft of 14 meters. It was built in 2010 and flies the Danish flag.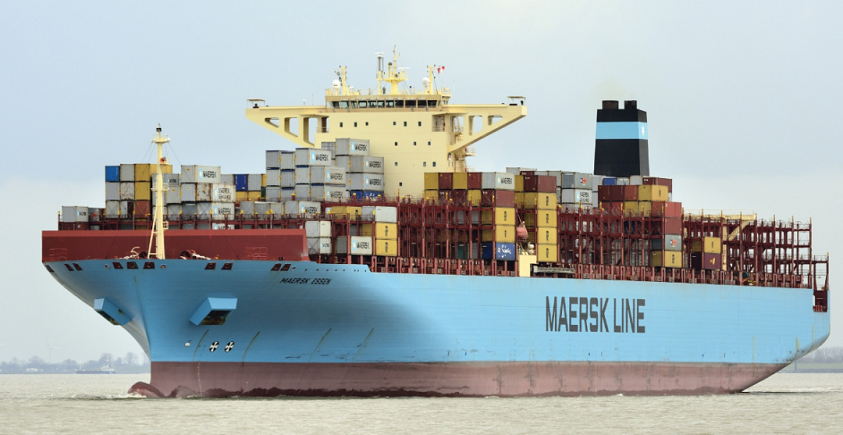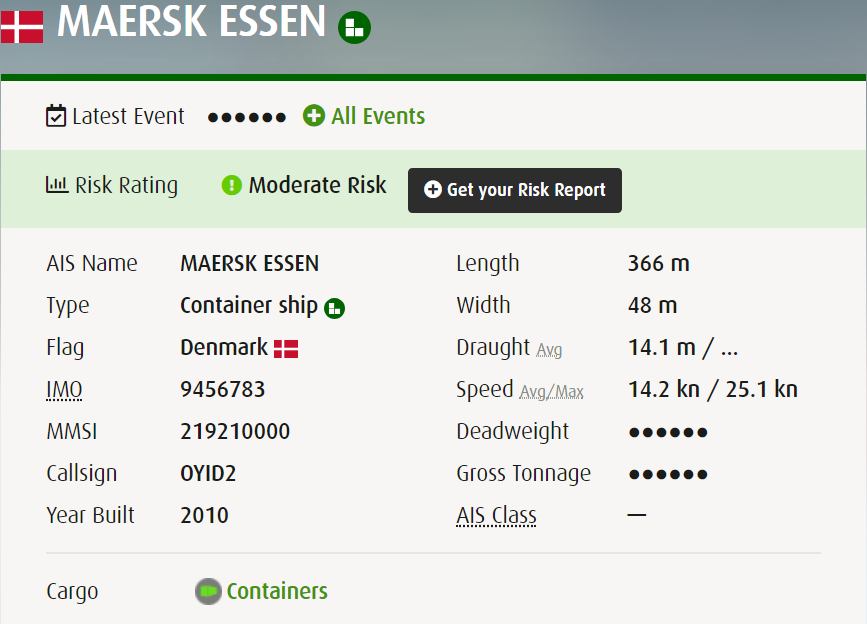 According to Maersk's official website schedule, the ship was originally scheduled to arrive at the Port of Los Angeles on January 28, 2021, before returning to the Far East. However, in view of the current serious congestion in the US West Port, another accident occurred on the ship, and subsequent sailing schedules will be greatly affected.

As of the morning of January 20, 2021, Beijing time, the ship is located in the North Pacific, close to the west coast of the United States.
The ship had previously called Hong Kong, Yantian and Xiamen Port.

This is another recent container ship drop accident on the Trans-Pacific route due to bad weather.

On November 30, 2020, ONE's ship "ONE APUS" was on the trans-Pacific route FP2 when sailing from Yantian Port, China to Long Beach Port in the United States. Due to strong winds and waves, the ship was severely shaken and bumped due to severe weather conditions. , Causing the container to fall into the water.
www.bozhou-int.com