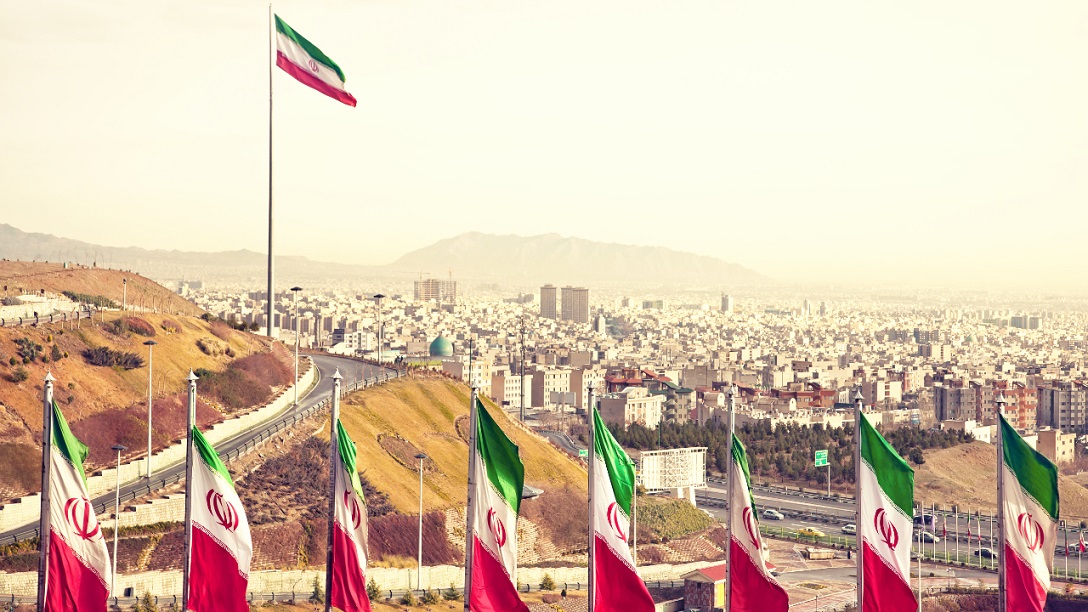 Iran - Photo | Google
In this article, we mainly introduce the basic situation of the Iranian market. Including: geographic location, major cities, population status, ethnicity, major festivals, natural resources, major industries, GDP, employment status, prices, etc.


Introduction


The Islamic Republic of Iran (English: Islamic Republic of Iran, Iran), abbreviated as Iran, is located in West Asia, a country in the Middle East, borders Pakistan and Afghanistan to the east, Turkmenistan to the east, Azerbaijan and Armenia to the northwest, Turkey and Iraq to the west, and China It is close to the Caspian Sea in the north, and the Persian Gulf and Arabian Sea in the south. It covers an area of ​​approximately 1.645 million square kilometers and ranks 17th in the world.

Iran is a member of the Organization of Petroleum Exporting Countries. Its economy is dominated by oil extraction. It is a major oil and gas country in the world. Oil exports are the lifeblood of the economy. Its oil production capacity and oil export volume rank fourth and second in the world respectively.


Capital

Tehran (English: Tehran) is the capital of Iran and the capital of Tehran Province. With a total population of 8,429,807, it is the largest city in Iran and one of the largest cities in West Asia.

There are many historically famous mosques, Christian churches, synagogues and Zoroastrian fire temples in Heran. Tehran is a modern city with many high-rise buildings, including Azadi Tower and Milad Tower (Milad Tower) It is a landmark of Tehran. Iran has a long history and its capital has changed with the advancing of the times. Tehran is the 32nd Iranian capital.


Main City
Tehran

Tehran is the capital of Iran and the capital of Tehran Province, with a total population of 8,429,807 people. It is the largest city in Iran and one of the largest cities in West Asia.

In the 20th century, a large number of people from all over Iran flocked to Tehran to settle. There are opinions that the urban population of Tehran should be reduced by at least 5,000,000 people. Tehran has many historically famous mosques, Christian churches, synagogues and Zoroastrian fire temples.
Tehran is a modern city with many high-rise buildings. Among them, Azadi Tower and Milad Tower (Milad Tower) are Tehran's landmarks.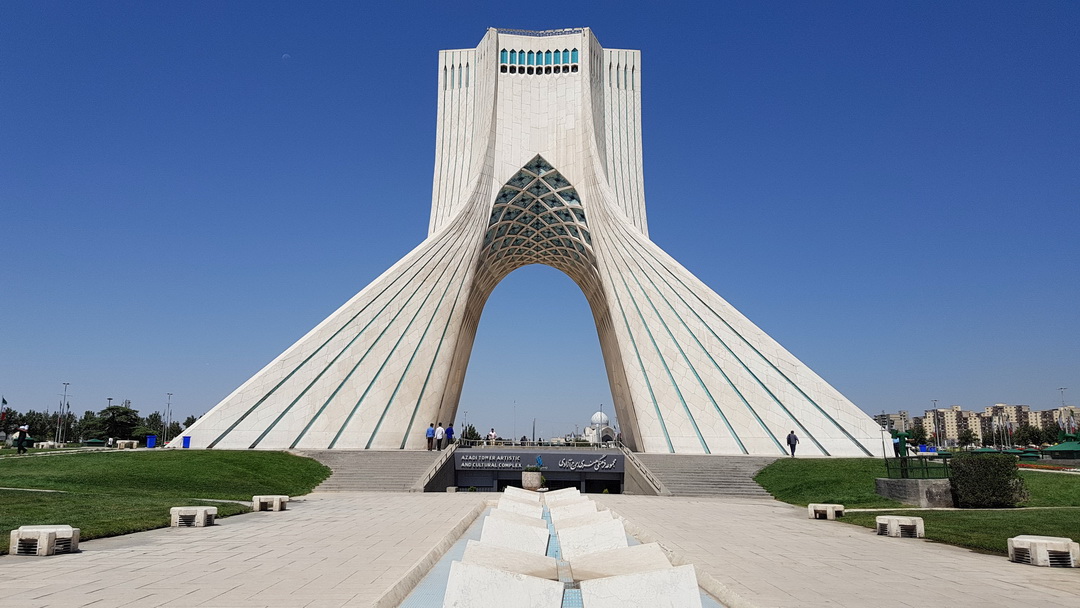 Tehran
- Photo | Google
Mashhad

Mashhad is the second largest city in Iran and one of the holy cities of Shia Islam. It is located 850 kilometers east of Tehran and is the capital of Reza Khorasan Province.

Mashhad was built in 823 AD. In Persian, Mashhad means "the place of martyrdom"; the reason is that the eighth generation of Shiite Ali Rida Imam was poisoned here. In order to remember him, later generations built a temple here; and the original small village developed as a result. Since then, Mashhad has become a holy city of Shiites; it attracts more than 20 million Islamic followers every year.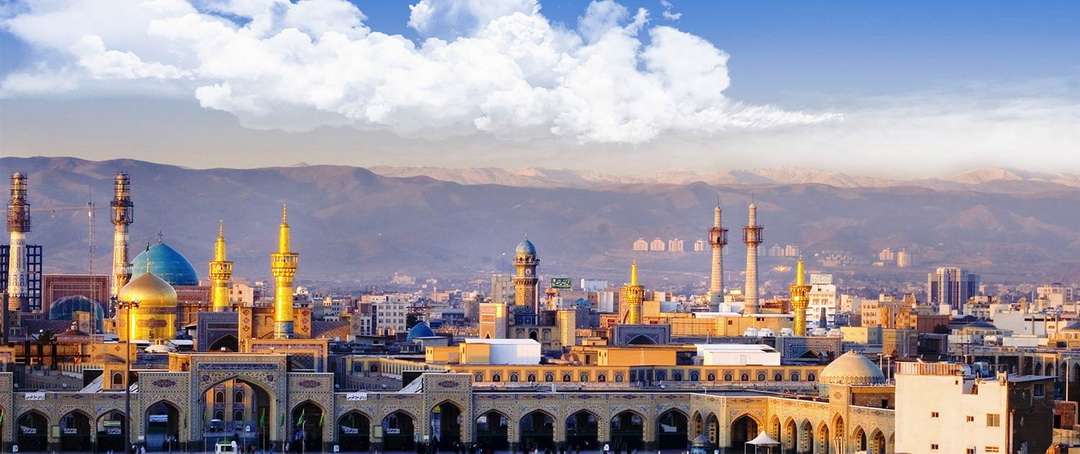 Mashhad
- Photo | Google
Isfahan

Isfahan is the third largest city in Iran and the capital of Isfahan Province has a population of over 1.75 million.

Isfahan existed as early as the Medo Kingdom. Today Isfahan is an ancient cultural capital of Iran, and the Imam Square in the city is also listed as a World Heritage Site.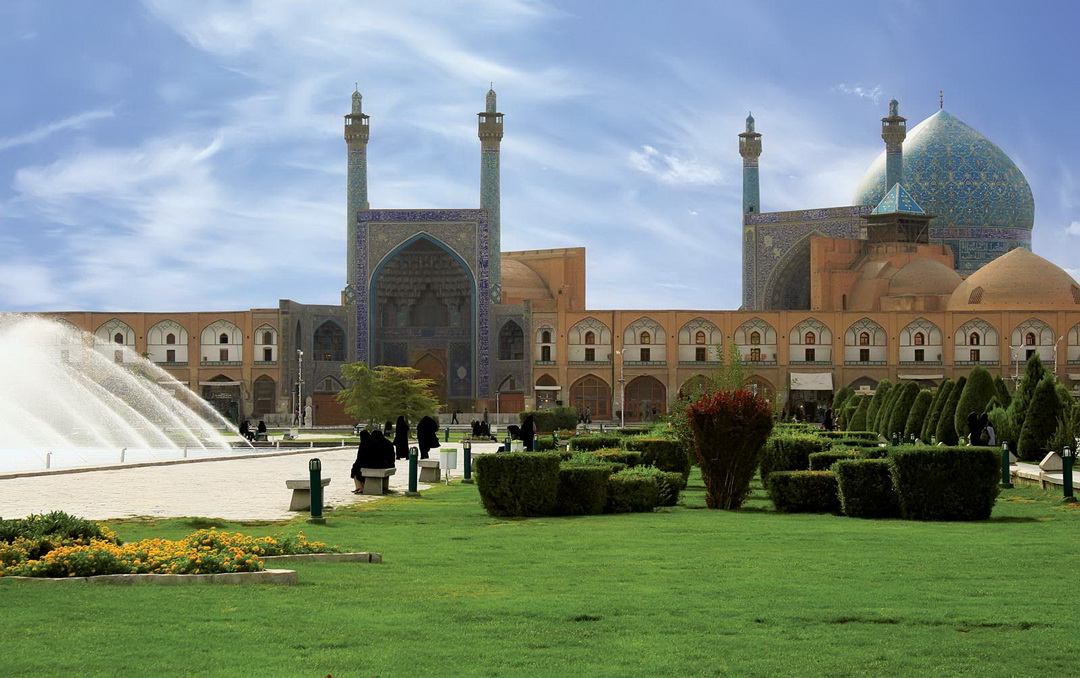 Isfahan
- Photo | Google
​​​​​​​ Jet Lag

Iran implements winter time and summer time. Winter time is 4 hours 30 minutes later than Beijing time, and summer time is 3 hours 30 minutes later than Beijing time.


​​​​​​​ Population and Ethnicity

81.65 million. The provinces with relatively concentrated populations are Tehran, Isfahan, Fars, Khorasan Razawi and East Azerbaijan. Persians account for 66% of the national population, Azerbaijanis account for 25%, Kurds account for 5%, and the rest are ethnic minorities such as Arabs and Turkmen.


​​​​​​​ Language

The official language is Persian.


​​​​​​​ Main Holiday

Independence Day (Islamic Republic Day): April 1st
National Day: (Victory Day of the Islamic Revolution) February 11th
Eid al-Fitr: March 3rd
Army Day: March 15th
Oil Nationalization Day: March 20th, 1951
Iranian New Year: March 21st-24th
Revolution Day: April 2nd
Eid al Adha: May 10th
Ashu La Festival: June 9th
Imam Ali Martyr Day: July 14th
Mohammed's Birth Day: August 9th
Muhammad's Ascension Day: December 20th
Beating Fire Festival (the oldest festival in Iran): the last Wednesday of the Iranian year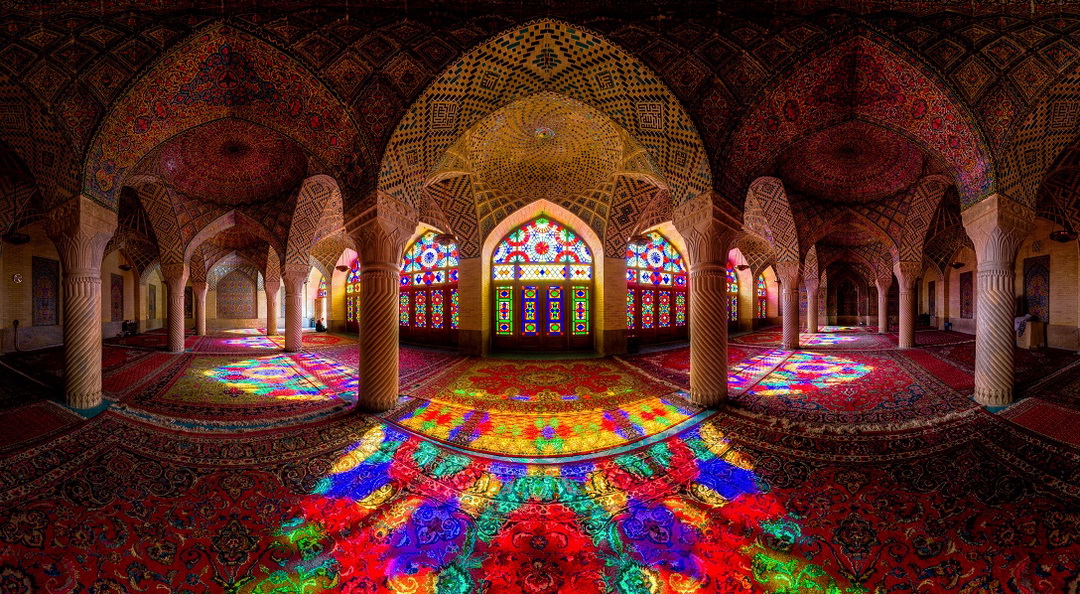 Iran's Culture - Photo | Google
​​​​​​​ Natural Resources

Oil, natural gas and coal are abundant. As of the end of 2019, the proven oil reserves were 158 billion barrels, ranking fourth in the world, and the proven natural gas reserves were 33.9 trillion cubic meters, ranking second in the world. In 2018, Iran's daily output of oil was 4.715 million barrels and the annual output of natural gas was 239.5 billion cubic meters.

Other mineral resources are also very rich, and the recoverable amount is huge. At present, there are 3,800 proven mines with 27 billion tons of mineral reserves; among them, iron ore reserves are 4.7 billion tons; copper reserves are 3 billion tons (average ore grade 0.8%), accounting for about 5% of the world's total reserves, ranking No. Third place; zinc ore reserves 230 million tons (average grade 20%), ranking first in the world; chromium ore reserves 20 million tons; gold reserves 150 tons. In addition, there are a large number of mineral resources such as manganese, antimony, lead, boron, barite, and marble. Currently, 56 mining species have been mined with an annual output of 150 million tons, accounting for 0.55% of the total reserves and 1.2% of the total global mineral output.


​​​​​​​ Main Industry

Industry

Mainly in the petroleum extraction industry, in addition to oil refining, steel, electric power, textiles, automobile manufacturing, machinery manufacturing, food processing, building materials, carpets, household appliances, chemicals, metallurgy, paper, cement and sugar, but the foundation is relatively weak , Most industrial raw materials and spare parts rely on imports.

Agriculture, Forestry, Animal Husbandry and Fishery

Agriculture occupies an important position in the national economy. Iran is rich in agricultural resources. The country has more than 52 million hectares of arable land, accounting for more than 30% of the country's land area. The cultivated area is 18 million hectares, including 8.3 million hectares of irrigated arable land and 9.4 million hectares of dry land. The agricultural population accounts for 43% of the total population, and the per capita arable land of farmers is 5.1 hectares. The degree of agricultural mechanization is relatively low, and the number of integrated harvesters and tractors is 13,000 and 360,000 respectively. In recent years, the Iraqi government has attached great importance to and vigorously developed agriculture. At present, 90% of its food production has been self-sufficient.

Tourism

Iraq has a history of thousands of years of civilization, rich in natural geography and ancient civilization heritage. Before the Islamic Revolution, millions of people visited Iraq every year. After the Iran-Iraq War, the tourism industry was greatly damaged. From 1979 to 1994, the annual average number of tourists to Iraq was less than 100,000. Since 1991, the government has been committed to the development of tourism, and the tourism industry has gradually recovered. There are about 3,000 tourist organizations and travel agencies across the country. Tehran, Isfahan, Shiraz, Yazd, Kerman, and Mashhad are the main tourist areas in Iraq.


​​​​​​​ Infrastructure

Highway

The total length of Iran's highways is 158,000 kilometers; among them, highways are 4,100 kilometers; suburban roads are 93,800 kilometers, of which asphalt roads are 45,300 kilometers. 4.52 million registered motor vehicles, including 2.72 million cars.

Railway

The Iranian railway has a total length of 9,508 kilometers, with 7,265 kilometers of trunk lines, 2,243 kilometers of branch lines, and 3,300 kilometers under construction. With 277 locomotives, it transports 13.111 million passengers and 26.392 million tons of cargo annually.

Water Transport

The main ports are Khorramshahr, Bushehr, Abbas, Khomeini, Chabahar Port in the Persian Gulf and Ansari and Noxal Ports in the Caspian Sea. There are four main shipping companies, namely the Islamic Republic of Iran Shipping Company, Iran-India Shipping Company, Valfagar Shipping Company and Caspian Shipping Company; it has 112 ships, cargo transportation capacity of 30.69 million tons, passenger transportation The capacity is 2.63 million passengers. In addition, Iraq is the largest oil tanker owner in the Middle East and the Persian Gulf. There are 26 oil tankers above 200,000 tons and the total tonnage of oil tankers exceeds 4.5 million tons. Khark Island is the largest crude oil export port in Iraq.

Air Transport

There are 83 airports in Iran, with a utilization rate of 34%; among them, 14 are military airports, 61 are comprehensive airports (with only 22 landing aircraft), and 8 are passenger airports. Tehran, Isfahan, Shiraz, Tabriz, Abadan and Abbas are the six major international airports. Iran Airlines is the largest airline in Iran, with 83 aircraft, flights between 23 cities, and 33 international routes to the Gulf, Asia and Europe. In 2004, it carried 11.33 million passengers.

Iran has a huge aviation network to the Middle East, Asia, and Europe. Tourists from the United States or Australia need to transit in Asia or other Middle Eastern countries to fly to Iran. Most aircraft land at Mehrabad Airport in Tehran.


​​​​​​​ The biggest recession in 30 years

Iran has not released data for 2019, but the IMF has given a forecast of US$458.5 billion.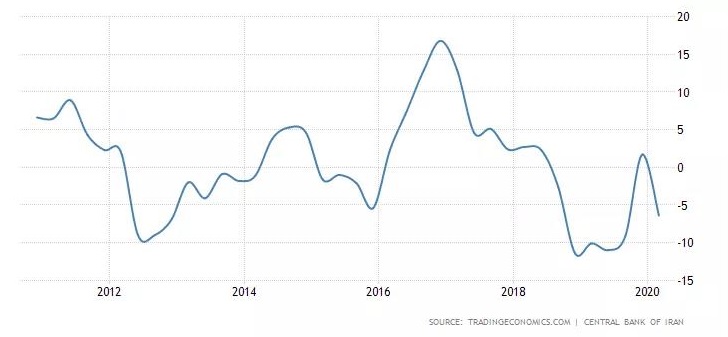 Iran's GDP growth rate trend chart over the years | TRADING ECONOMICS

According to a report by the International Monetary Fund, the Iranian economy is expected to experience a severe decline in 2019 due to the increased economic sanctions imposed on Iran by the United States last year, and the total annual GDP will fall by 9% to 10%.


​​​​​​​ Long-term high unemployment rate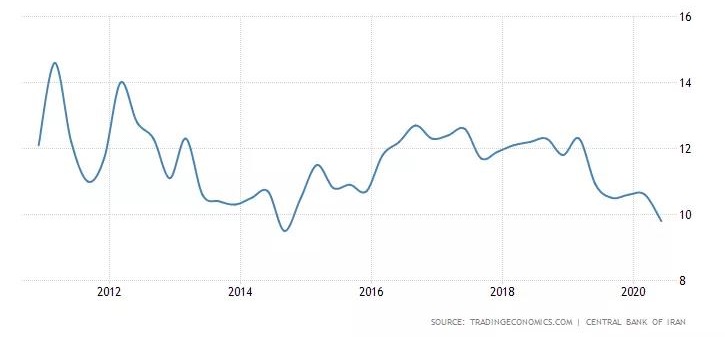 Iran's unemployment rate trend graph over the years | TRADING ECONOMICS

Iran's "Financial Tribune" reported on November 24 that the Iranian Parliamentary Research Center (MRC) released a report that considered that the first quarter of the fiscal year (March 20 to June 20) actually The national unemployment rate is 24%, instead of the 9.8% published by the National Statistics Center of Iran.


​​​​​​​ Hyperinflation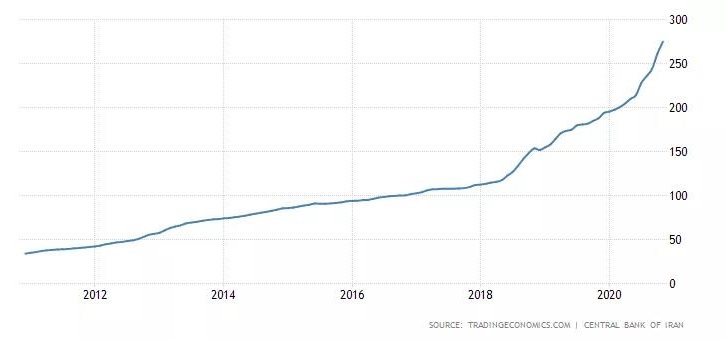 Iranian Consumer Price Index CPI Trends over the Years | TRADING ECONOMICS

Under U.S. sanctions for many years, Iran's consumer prices may rise by an average of 50% in 2019.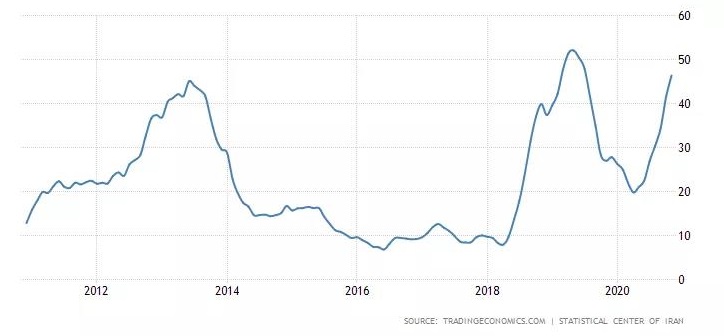 Iran's inflation rate trend chart over the years | TRADING ECONOMICS

From 2019 to 2020, Iran's inflation rate has remained at 20%~50% for a long time.
www.bozhou-int.com