Freeway Blocked Near Amazon Warehouse
Due to the leakage of dangerous goods, expressways to areas of Amazon's ONT8, ONT9, XLX2, SBD3 warehouses have been blocked.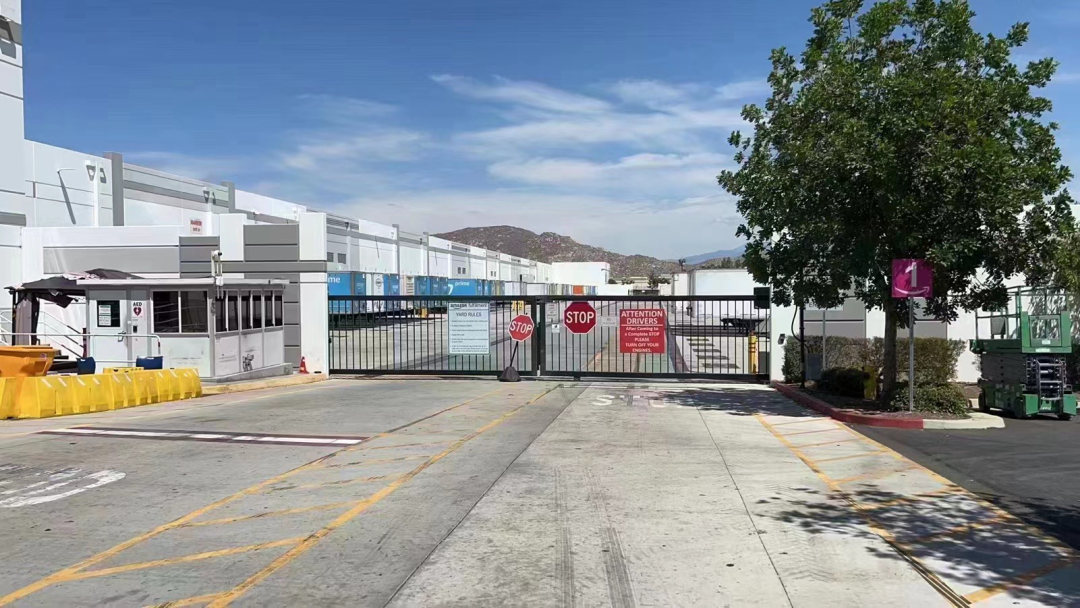 Authorities were conducting a large-scale investigation near Perris in Riverside County early Friday morning. Earlier, a chemical leak occurred in a train fuel tank, and it was determined that the chemicals in the train's loading tank were overheated and could explode at any time. Local residents were forced to evacuate, and the expressway was closed in both directions.
The leaked chemical was styrene, a chemical often used to make foam products, latex and synthetic rubber. The leaked storage tank contained about 1,000 pounds of chemicals.
Due to the extremely high temperature of the jars, which are monitored only by drones, the crew has not yet approached the jars. Styrene is generally stored at lower temperatures, and as of Friday, the temperature of the material inside the tank had exceeded 300 degrees Fahrenheit. Typically, this material will stay around 85 degrees Fahrenheit.

Things are further complicated by the extremely high temperatures in the region. "That means some kind of potentially violent explosion," Cal Fire Chief John Crater said. "We're still in a very critical situation.
Investigators estimate the situation could continue for three days. More than 170 households in Perris were under evacuation orders.
215 Expressway near Riverside County is being evacuated. ONT8, ONT9, XLX2, SBD3 are closed urgently. The recovery time is to be announced. Appointments have been cancelled one after another this week, and warehousing will not be possible in the next few days. The warehousing of goods will be delayed. Reopen time. If the warehouse is restored, further notice will be given.
Even if all goes well, expect follow-up processing to take at least 2-3 days. Cross-border e-commerce sellers who have recently shipped goods to Amazon's ONT8, ONT9, XLX2, SBD3 and other warehouses via the 215 expressway should pay special attention to the impact of this dangerous goods leakage and road closure accident, and be prepared for delays and remediation!
www.bozhou-int.com |
Marine Lights