Marine Lights Accessary - Diffuser & Guard
Bozhou Marine is the professional manufacturer of marine lights, who has a variety of shell molds and more than 200 different types of lampshade mold in any size,for marine navigation lamp, marine work lamp and marine fluorescent lamp.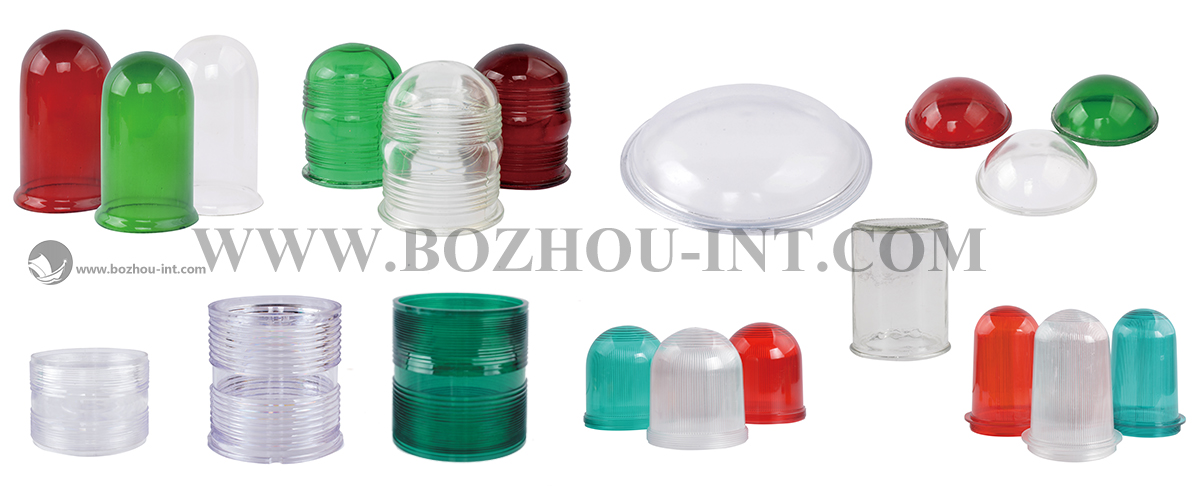 ▲ Lampshade
◆ Material: PC / Glass
◆ Color: Red / Green / Blue / Yellow / Transparent
◆ Size: Ф60 - Ф200 mm
◆ Application: Navigation Signal Lamp, Deck and ailse Incandescent Pendant Lamp, Work Lamp.
▲ Guard
◆ Material: Steel / PC / Brass
◆ Size: Suitable for lampshade
▲Fluorescent Diffuser
◆ Material: PC / Acrylic
◆ Color: Milky / Transparent
◆ Style: Crimping-Style, Groove, Hook-Style, Frustum, Flat, Convex, Concave, Cylinder, Oval, Pentagon, Triangle, D-shape, L-shape, U-Shape,
◆ Application: For Pendant Light, Ceiling Light, Corner Light, Bedside Light, Mirror Light.
◆ Size: Any size can be customized.
▼Click on the below link to learn about more and select:

https://bozhou-int.com/marine-light-accessories_0102