A Cargo Plane Catches Fire In Hangzhou Airport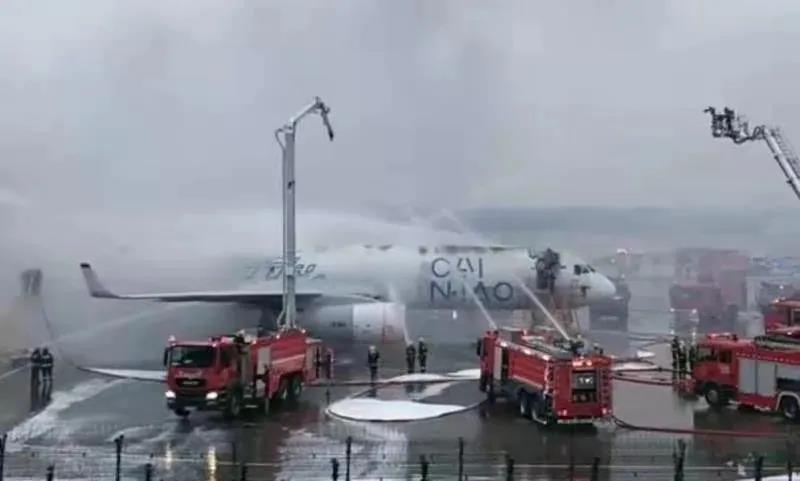 The Civil Aviation East China Administration issued a briefing on an unsafe incident at Hangzhou Airport: On January 8, 2022, the outbound flight at Gate 204 of Hangzhou Xiaoshan International Airport Aerostar Cargo 4B6534 (Hangzhou Xiaoshan - Russia Novosibirsk Macevo Airport) was preparing There was an open fire in the cabin when the aircraft was pushed out before takeoff.

From the live photos in front, we can see that the Tu-204 cargo plane painted with "CAINIAO" is billowing thick smoke. The latest news shows that the fuselage of the cargo plane has broken in half.

The aircraft involved is a Figure 204 freighter (registration number RA-64032), 19 years old. It is understood that this freighter, which was painted with a rookie livery in October 2019, regularly flies the route from Moscow to Hangzhou via Novosibirsk, mainly providing logistics and transportation services for Russian and European buyers.
www.bozhou-int.com